Ripley's Believe it or Not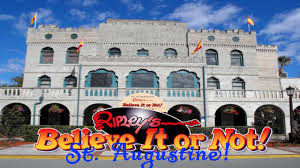 St. Augustine is home to one of the famous Ripley's Believe It Or Not museums. Located in an 1887 historic landmark, it is loaded with three floors of hundreds of fascinating and amazing oddities. Some of the items featured in St. Augustine include a gigantic Ferris Wheel and the world's largest moving erector model containing 19,507 pieces standing 21.3′ tall. You can also come and see Beauregard, a Six legged cow, he lived 14 years with two extra legs growing from his back! 
For more information, Click here:
---
PIRATE SHIP BLACK RAVEN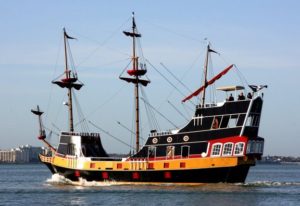 Black Raven is a floating sightseeing and performance stage aboard a replica of a Spanish Galleon.  This is high caliber entertainment suited for all ages, both families as well as seniors. 
For more information, Click here: www.blackravenadventures.com                     
---
FOUNTAIN OF YOUTH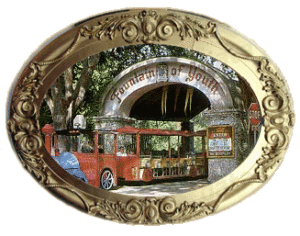 This is North America's FIRST HISTORIC SITE 
the Ancient Indian Town Seloy. Here Ponce de Leon came ashore to landmark and record for all time the first moment of our nation's history – the Discovery of North America. Drink from the pre-historic Indian spring that Ponce de Leon hoped would be his FOUNTAIN OF YOUTH.
          For more information, Click here:
www.fountainofyouthflorida.com
---
ST GEORGE STREET AND HISTORIC                             DOWNTOWN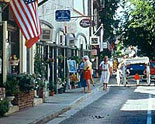 For some of the best shopping in St. Augustine, visit St. George Street located in the heart of the downtown area.  This three-block long, foot-traffic only street is host to over a hundred different shops where you can find everything from Florida souvenirs to antiques & eateries. Downtown St. Augustine is also host to attractions such as the Lightner Museum, Flagler College, the Casa Monica Hotel, the Castillo de San Marcos, and the Spanish Government House.  
For more information,  Click here:www.staugustine.com/visit/attractions
---
ALLIGATOR FARM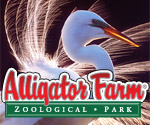 The St. Augustine Alligator Farm Zoological Park is more than just an attraction, it is a lushly landscaped zoo that has a rich 113 year history. It had the honor of being listed in the National Register of Historic Places.  They also work in conjunction with the University of Florida on studying animals such as birds, snakes, and, of course, alligators! 
For more information, Click here: www.alligatorfarm.us
---
WORLD GOLF VILLAGE

The World Golf Village is not only home to two beautiful golf courses (The King and The Bear and The Slammer and The Squire) but it also holds the World Golf Hall of Fame, an I-Max movie theater, an official PGA Tourstop shop, a putt-putt course and the Caddyshack Restaurant owned by actor Bill Murray and his brothers.
For more information, Click: here:www.wgv.com
---
SCHOONER FREEDOM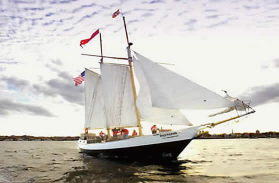 Freedom is an authentic replica of a 19th century blockade runner. She is a 72′, double masted, gaff-rigged, topsail schooner. She was built in Norfolk, VA in 1982 by famed Naval architect Merritt Walters, the first of his many Rover schooners. Daily Trips
For more information, Click here:
www.schoonerfreedom.com